Painting is for me, a kind of meditation – where this me, the painter, is forgotten.
Budapest, Hungary was my birthplace and also where I graduated in printmaking graphics degree at the Fine Art Academy. During the following 10 years I immersed myself in Hungarian art world working within several different fields and exhibiting my work all over the country. My creations included such diverse expressions as illustrated books, installations at events and theatre set designs. In 2018 I took a step back from social life by moving to South Portugal where I embraced what I could only describe as a Zen study. Art never left me, and my creativity continued.
During this next phase of my life since the move what is important for me is less about the subject, but more about the quality of line, and the energy of nature. Without knowing it I was following in the footsteps of the great Chan Chinese Masters of calligraphy. This direction is also being realised in my love of the dynamic power of landscape from which my paintings are made always in the moment, never from photos. It is perhaps describable as pure spontaneity. When my thirst for creativity is flowing in a context without landscape then I find linocuts are a perfect and sublime medium where my memories and concepts about the subject can be expressed.
Creating a picture be it with paint, inkwork or lino, I always use the absolute minimum. My preference is for rough, rapidly executed works, which have a subtle naturalistic touch from afar. This simplicity of approach is also very evident in the presentation of my linocuts which are held only in between two simple, wooden sticks, no glass. This vulnerable yet pure form of exhibiting is a style synonymous with the far east.
"The more you talk and think about it,
the further astray you wander from the truth.
Stop talking and thinking
and there is nothing you will not be able to know."

Seng T'san
the Third Zen Patriarch
2000-2005 Hungarian Academy of Fine Arts
2004 Scolarship "Erasmus" to the Netherlands, Maastricht
2005 Degree in printmaking graphics
2007 Grant of the Foundation "Kajári"
2021-No entry No exit, Alfambras, Portugal PT https://www.youtube.com/watch?v=vQiaCypYFlE
2018-Budakeszi Punktum Galéria HU
2018-Nyitott Műhely Budapest HU
2017-Dunakeszi HU
2015-2018"Budapest 100" HU
2017-Patyolat, Budapest HU
2016-Kisüzem Budapest HU
2016-IF Cafe Budapest HU
2016-Mediawave Komárom HU
2016-Győr TownMuseum HU
2015-Kisüzem, Budapest HU
2015-Mediawave fesztivál, Komárom HU
2014-PepperArt Project Bp HU
2013-Theater of Dunaújváros HU
2012- Autumn Exhibition of Vásárhely HU
2010-2012 Exhibitions of the Gallery Jászi, Budapest HU
2011 Pepper Art Project, Budapest HU
2009 Club Kossuth, Budapest HU
2007 Theater Szkéné, Budapest HU
2007-Bologna Children's Book Fair IT
2005 Festival Mediawave, Győr HU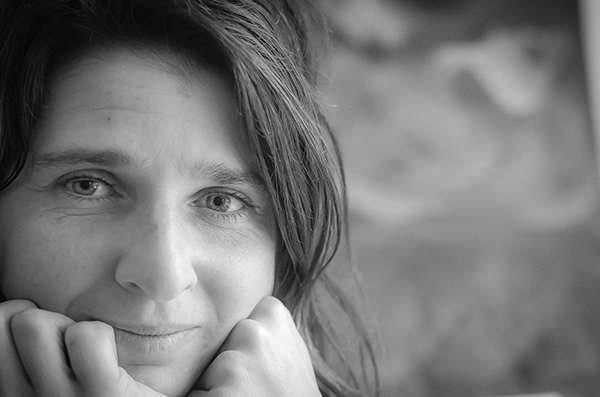 Gabriella Makhult
painter, graphic artist
1995-1999 Vocational School for Art and Design
1999 intermediate certification of graphic artist
1999-2000 Vocational School of Folk Arts leather craftsman, screen printing specializations
2000 leather craftsman national certification
2000-2005 University of Fine Arts, picture graphic, teachers, masters: König Róbert, Somorjai Kiss Tibor, Karátson Gábor
2004 Erasmus scholarship in the Netherlands, Maastricht
2005 MBA degree of graphic arts
2007 Memorial Foundation Kajári – scholarship on graphic arts
2005 independent works, individual and group exhibitions, art workshops, book illustrations, decor works, Villány Winery brand design, puppet theatre, membership at MAOE, member of the Association for Children's Book Writers and illustrations
2006 – Török Sophie kiadatlan szerelmes versei (Éghajlat, Hungary)
2007 – A zenélő ezüstkecske(Kráter, Hungary)
2007 – A legkisebb királyfi és a táltos paripa (Kráter, Hungary)
2008 – Az aranyhalacska -kamishibai/papírszínház (Csimota, Hungary)(Callicéphale,France)
2009 – Hófehérke (Csimota, Hungary) Blanche niege (Callicéphale, France)
2010 – Circus Maximus (Csimota, Hungary) (Callicéphale, France)
2011 – Lackfi János:Karácsonyi vándorok (Móra, Hungary)
2012 – Siri Kolu: Mi, banditáék1-2 (Móra, Hungary)
2012 – Marc Cantin: Állatok blogja (Móra, Hungary)
2013 – Borsos J Gyöngyi: Macskamesék (General Press, Hungary)
2014 – Bolya Mátyás: Az álomfogoly (private publishing, Hungary)
2014 – Sárdisznó, és A három kismalac c. ipad-book
2015 – Tóth Kriszta: A lány, aki nem beszélt, (Móra,Hungary)
2016 – Mese a Lótuszvirágról,indian folk-tales (Móra, Hungary)
2018 – Lawrence Schimel: Az én csodálatos tesóm – Papírszínház, (Csimota, Hungary)